After 24 hours of flying, almost missing a connecting flight, running through Moscow airport each with 75lbs of luggage trying to catch our flight which was leaving in 10 minutes..we made it.   I wouldn't stop my burning arm and leg muscles at the risk of having to see her one day later.
We were picked up by our wonderful translators and coordinator Dasha and Sveta, and taken to the hotel for one hour to shower and get ready.  Off to the DOE and had our interview.  "Who are you?  Why do you want to adopt a girl who is ten?  Why do you want to adopt?  Why Russia?  Do you have children of your own? Income, jobs."  It was actually awesome, we loved the interview.
One more stop to pick up a social worker and we were on our way to her school.
We pulled up and all the children stopped jump roping, stopped playing and just stood, staring with their mouths open at the van with 5 adults.  They started to come up quickly to the car when I spotted her through the window.
Pink tights.  Red hat covering much of her face, but I would know that face anywhere.  Anywhere.  There she was.  Our girl.  "Andrew, there she is…." I whispered as the others started to exit.
"Where??" He asked quickly.  Quietly.  We both had butterflies.  She was real, we were looking at her.
We heard shouting from the kids, "PREVIET!!  PREVIET!!"  The other kids crowded us, blocking our path calling out hellos.
"This way," Dasha called to us, a few yards from us, I saw Maya (Maria) walking up ahead to the house, like a figure from a dream, I still hadn't fully seen her face.  I left the other kids quickly to go with Dasha and follow Maria towards the house, but all I could see was her back, walking up ahead.
But it was her, the real her.
I couldn't wait any longer.
"Masha!"  I called.
She turned and looked at me.
And her face lit up with a shy smile.
I walked up to her.
"Can I give you a hug?" I asked, afraid she'd say no.
And she ran into my arms.
Andrew had escaped the other kids, and walked up just then.
"These are my parents," she said smiling, bouncing on her toes from excitement.  "These are my parent from America.  I told my friends about them.  I told them they were coming for me."
I kneeled down and looked her in the eye, "Da," I told her.  Yes.  Now I know why she was walking quickly ahead, she wanted to have us to herself away from the others, she wanted to hurry and have her parents.
We went inside a room and many women were talking and smiling at us and at Maria.
"Very, very good girl.  Very special girl," a sweet, blonde woman told us.  As they talked, I whispered to Maria, "Maria, I have a present for you.  Would you like to see?"  and peeked the pink box with white ribbon out of my purse.  She looked, and gave me the sweetest smile, but didn't say a word–pure sweetness and politeness.
We walked up metal, chipped stairs.  As we walked, Maria checked that we were behind her every few steps, flashing me a silent grin.  We got to a room with small wooden chairs that they pulled out for us at a table.
"Maria," I said, "here is a special gift from your grandma, your babushka"  She looked at it in it's beautiful wrapping in silent awe, not knowing how to open it, savoring the gift.  Dasha coaxed her to open it, but she had trouble with the ribbon, so I helped her and let her take off the lid.
"Family"
Inside was a silver Family necklace with three pendants; a family tree, the word love and a pink heart.  I placed it around her neck, and she held it close to her heart while smiling her big, shy smile at us, beaming.  She had pure joy on her little face as she held her new family necklace close to her heart, she was so happy she couldn't even look at us.
She is the sweetest, gentlest, kindest, most soft spoken child I have ever met (I may be biased, but I seriously think so!)
Our sweet girl with her new necklace
But it didn't stop there.
"Maria, we have a book for you that we made," we told her, "with pictures of our house, and your brother and your grandparents, aunt, uncles, cousins who all love you so very much and can't wait for you to come home!  There's also pictures of our house and our yard and the beach, would you like to see?"
She grinned, nodded, and whispered, "Da."
As we looked at the book together, I asked her if I could braid her hair.
"Da," she whispered, and ran off to grab a brush.  Her hair was matted and snarled, and looked like it had been a while since it was washed.  I carefully stroked her hair, and brushed as gently as possible, trying to show her love in the way I did her hair.  Most little girls are used to having their mamas do their hair, but this was the first time she got to have a mama do her hair, and she loved it. "I love it so much," she whispered in her soft voice.
A beaming woman came in speaking Russian telling us all about how wonderful Maria is.  "Sometimes I bring my granddaughter with me who is 6, the only one she wants to play with is Maria," she told us.  "We all call her 'Malinkaya Zlusvdecha,' which means our little shooting star because she is so sweet, and smart and a good helper and wonderful," she told us beaming, while our shy girl just smiled, looking down at her book, at the faces of her family smiling back at her.
"I have another present for you," I told her.  "We are so, so happy to see you, we wanted to come see you on your birthday, but we couldn't come in time, so this is your birthday present," and we handed her an amazing activity book I got from Anthropologie for 50% off.  (It's seriously awesome)
We started coloring together, us three, the mama, the papa and the girly, and we kept telling her about things back home.
Cute, braided beauty
A girl and her Papa!
"HARASHO!  HARASHO!"  We told her.  "Good!  Good!"
Creating our vegetable people out of stickers!  So fun!
"I used to have a mom," she told Dasha, and then more quietly, almost inaudible, "but she never came to visit me."
"Oh, I am sorry, Masha.  Do you want her to be your mama, and him to be your papa?" Dasha asked, pointing at us.  She lit up with her smile and nodded, "Da!  Da!"
Another woman came in and was blatantly excited for Maria.  She looked at each picture of her photo book, gasping out of joy at each picture, asking Maria if she had seen the pictures of the beach, while listening to what Andrew and I were telling her.
"Maria, you will get your own room," we told her.
"MASHA!"  The woman shouted, excited, poking Maria with her hand.
"And we can go shopping and you can help decorate it."
By now, the woman could barely handle it, she was so excited she almost yelling and softly pushing and shaking Maria, "MASHA!!!!!" she shouted.  "DO YOU HEAR THAT!!! YOUR OWN ROOM!  MASHA!!  MASHA!"  Andrew and I giggled at her little bit of freaking out, because it was so obvious how much she, and so many others loved her.
Can you tell how happy we are?  Are we beaming??
"When you come home to live with your mama and papa, I will do your hair for you any time you want, ok?"  She smiled and nodded.
We asked her about food she liked, and she said fish.  She also liked strawberries, but not apples.
"ME TOO!" I told her!  I don't like apples, and love strawberries.  "When we get home, do you want to make a strawberry pie with me?  And then we can let papa eat some?"  She nodded, giggling, looking at papa.
"Dasvidania! We will see you tomorrow!" We told her, and she couldn't take her smile off if she tried.
God sets the lonely in families,
he leads out the prisoners with singing;
Pslams 68:8
We left so happy.  She ran outside to show everyone her family picture book, everyone crowded her, kids and some adults.  Some kids were so excited, some very blatantly jealous, but none of it seemed to faze our girl.  "MASHA!" I called, and waved one more time at her smiling face.  (Masha is a nickname for Maria)
We were in heaven!  God is so smart, so glad we said yes when we had so many reasons to say no.  Every bit of thanks, all glory to God–we feel His joy today, so close.
I'm about to collapse of exhaustion, but our girl is amazing.  I can't put into words her sweetness.  She is the definition.
Our precious treasure, hidden from the world for so, so long, finally found by mama and papa, thanks to God who lead us each step of the way, He was blatant in His leading us to her.  Now we know why.
Love you all.
A&A
****
We are now at four years later from this day.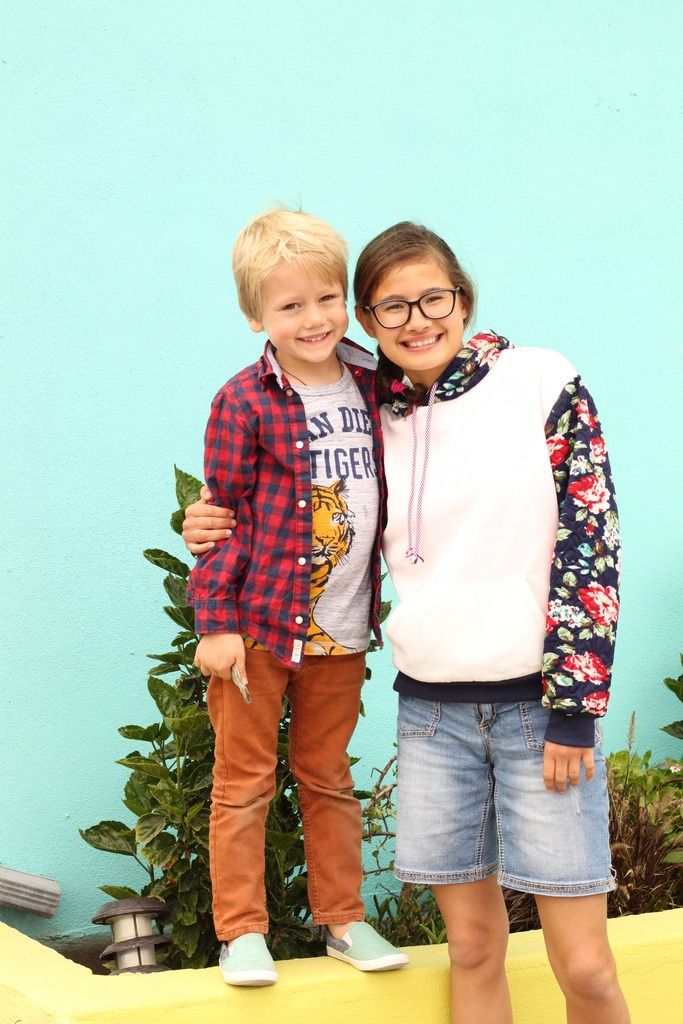 Maria is turning into a confidant, bright young woman. She has traveled and fought a road of fear and trauma, but with an optimistic attitude, hope in her heart. She had truly waited, and longed for a family, everything she wanted, now has, and she has thrived. I have learned how to be a better person with her around. She is naturally so kind, whereas I am not all the time. She is kind to all, has a helpful heart and when you are around her you know she cares about you.  She loves to read, play piano, bake and play creative games with her siblings outside. There were some very hard moments at the beginning stages of our adoption, but now I can't imagine my life without her, honestly, what would I even do?
I remember during this adoption, the bible verse becoming my life verse: // And we know that in all things God works for the good of those who love him, who[a] have been called according to his purpose. (romans 8:28)  became real to me. She was older, a stranger, special needs, far away, impossible it seemed, but God was so clear. And it's true, it's been for the kindest good for us all, I couldn't list all the way in one space.
She has a special place in her heart for children, especially orphanages or forgotten children.  I believe God is going to do amazing things through her life and bring much joy and relief to a hurting world in tangible ways.
The last thing I want to share, is that last week, a family in need came to use our washer and dryer, it took all day, "Put everything back in the trash bags, don't worry about folding them, I never do," the mom said.  We kept the clothes over night to finish, I wasn't planning on folding, too much.  But Maria…
"Mama, I really want to fold it for them."
And she did, every last piece–hours. Trash bags filled with 8 family members clothes, she folded every piece, and tucked them gently into the slick, black bags.  She didn't mention it to them when we dropped it off, but hugged them with kind smiles before waving goodbye.  It can be an intimate thing, other peoples clothes, and she never batted an eye, but humbly creates loving folds and creases, bringing order and tenderness to a family without.
We love you Maria, little did we knew the little girl we met 4 years ago today would be such an incredible spark to teach us how to love so deeply.