you shoulda put a ring on it.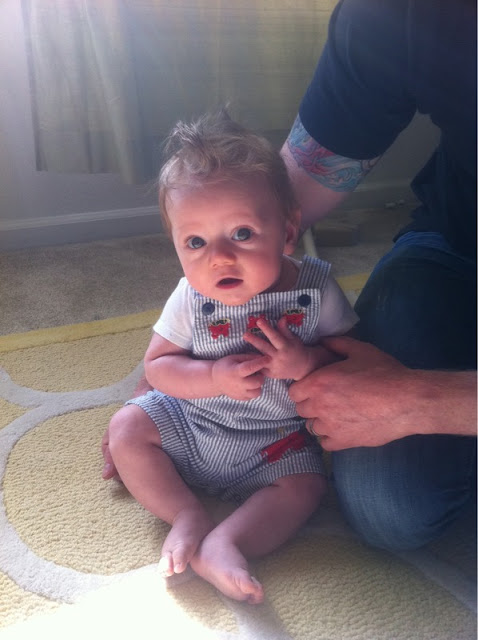 "It goes right here," -The Tiny. You can even see the sass expression on his face, meaning–he means business!
I love that the weather is warming up enough for shorts.  Today we went in the pool for the first time, I'll show you pictures soon!