Sometimes, after visiting with friends at the Panniken for a while, and you're sitting in your carseat while pulling up to your house, and you may just be gazing out your window–when all of sudden, something wonderful catches your eye…
Oh my gosh….
Who is that?….
It can't be…
Is it?!
It IS!!!!
My one and only PAPA!!!
(Can it be??)
(IT IS!! He came and met me at the car!!!)
(I can barely stand it!!! I is so happy!)
(Oh man, life is good!)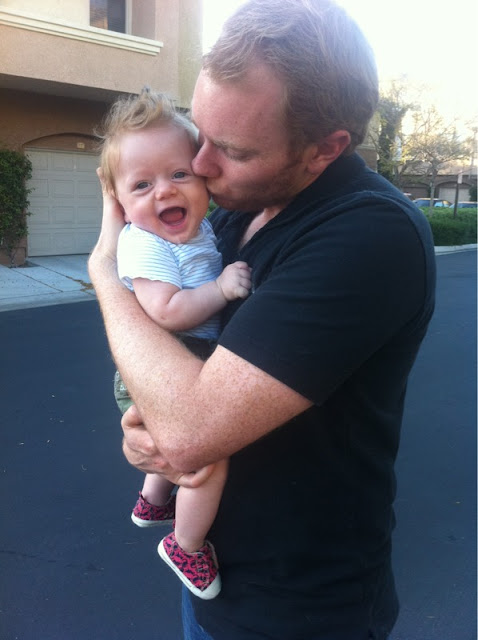 Make that–WONDERFUL!
You know those moments? 🙂
Have you been pleasantly surprised recently? Tell me about it!